Haikyuu!! fans have been left longing for a beach episode in the popular anime series, but their desire to see Bokuto and Kuroo with their hair down has been somewhat satisfied through an exciting spa collaboration.
For years, Haikyuu!! enthusiasts have pondered what the hairstyles of Nekoma and Fukurodani's captains, Kuroo and Bokuto, look like when not styled for volleyball. Thanks to a collaboration between Haikyuu!! and Raku Spa, fans were treated to two exclusive illustrations that showcased these beloved characters with their hair down. This unexpected reveal has generated a frenzy of excitement and joy within the Haikyuu!! community.
The collaboration, as reported by Redbeanime, introduces an intriguing opportunity for fans to immerse themselves in the Haikyuu!! universe. From June 1 to 25, fans can visit one of the 32 Raku Spa stores to participate in this special event. To receive a limited edition towel featuring characters from Haikyuu!!, fans must purchase an admission ticket along with a Haikyuu!! set. The towels come in nine different versions, including two from Karasuno, two from Nekoma, and two from Fukurodani, with the remaining three designs featuring slogans from the three schools. Additionally, fans can indulge in the delectable offerings at the café, where they can enjoy themed dishes inspired by their favorite characters, such as Kageyama's deep-fried volleyball bowl, Kuroo's control tower coke drink, or Bokuto's all-powerful curry.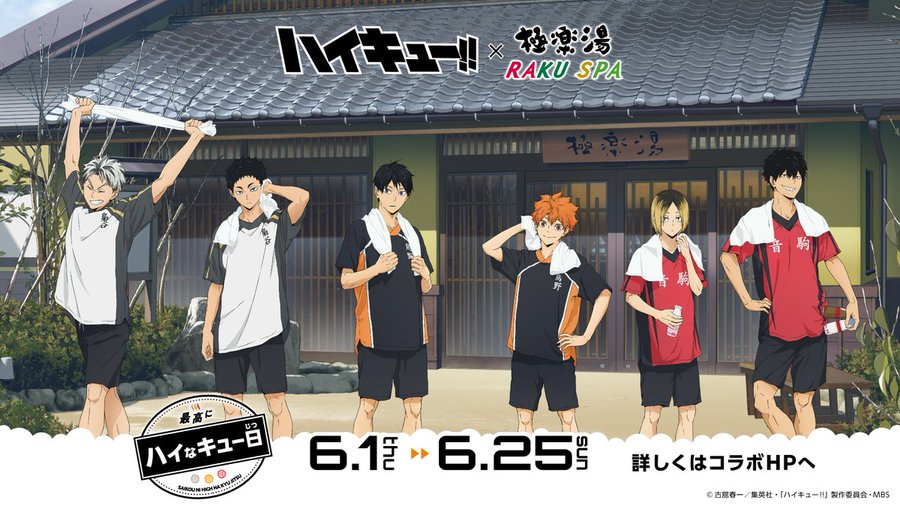 This collaboration has not only brought forth long-awaited visuals of Bokuto and Kuroo with their hair down but has also provided fans with an immersive experience that allows them to connect with the world of Haikyuu!! in a unique way. The involvement of Haikyuu!!'s mangaka, who supervised the illustrations, adds an extra layer of authenticity and excitement to the event.
Haruichi Furudate's Haikyuu!! manga, which debuted in Weekly Shōnen Jump in 2012, has garnered a dedicated fan base due to its compelling storytelling, intense matches, and the exploration of various characters and teams. With over 55 million copies in circulation as of August 2022, the manga has become a sensation among sports anime and manga enthusiasts.
The popularity of the manga led to the creation of an anime adaptation that premiered in April 2014, captivating viewers with its dynamic animation and exhilarating volleyball action. The most recent season, Season 4, concluded in December 2020, featuring the highly anticipated Karasuno versus Inarizaki match. However, the journey doesn't end there. In August 2022, it was announced that Haikyuu!! would conclude with a two-part animated film, which left fans both thrilled and apprehensive about how the remaining chapters would be adapted in just two movies. To celebrate the upcoming film, a kick-off event is scheduled to take place in August 2023, further fueling the excitement surrounding the franchise.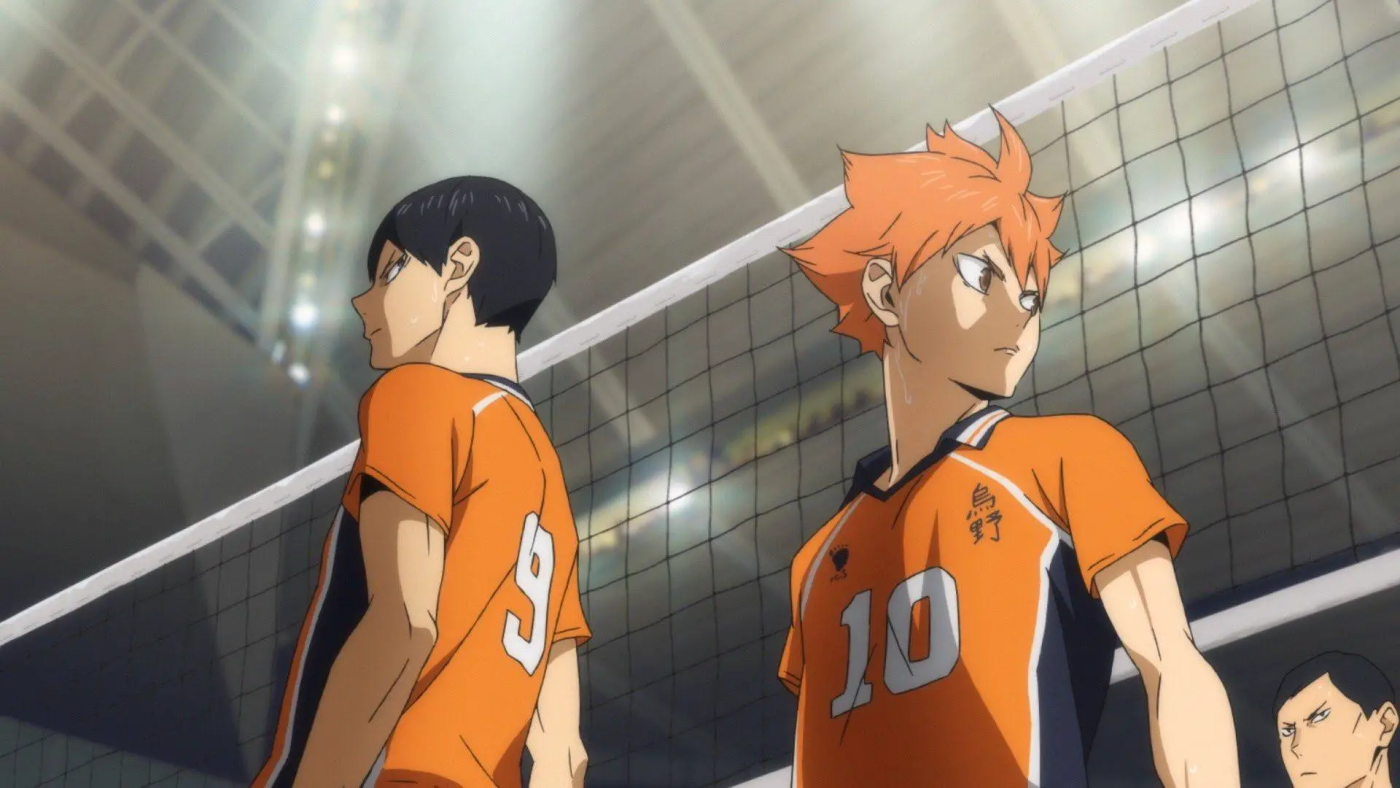 The Haikyuu!! x Raku Spa collaboration has not only quenched fans' thirst for seeing Bokuto and Kuroo with their hair down but has also provided a delightful opportunity for enthusiasts to immerse themselves in the world of Haikyuu!! and celebrate their love for the series. With its captivating narrative, memorable characters, and thrilling sports action, Haikyuu!! continues to leave an indelible mark on the hearts of fans worldwide.
We bring out some of the most well-known Haikyu collection, all of which are available at reasonable costs. Visit our link now if you are interested in the Haikyu collection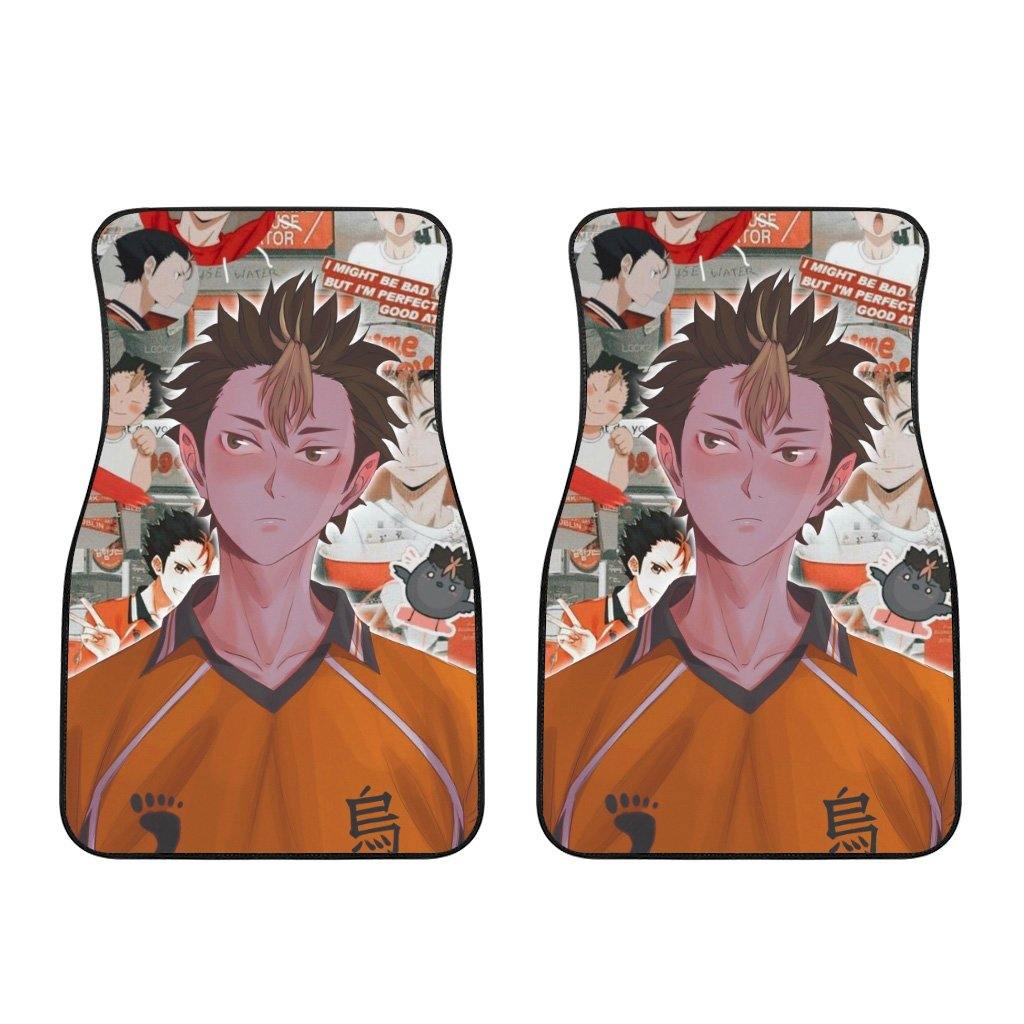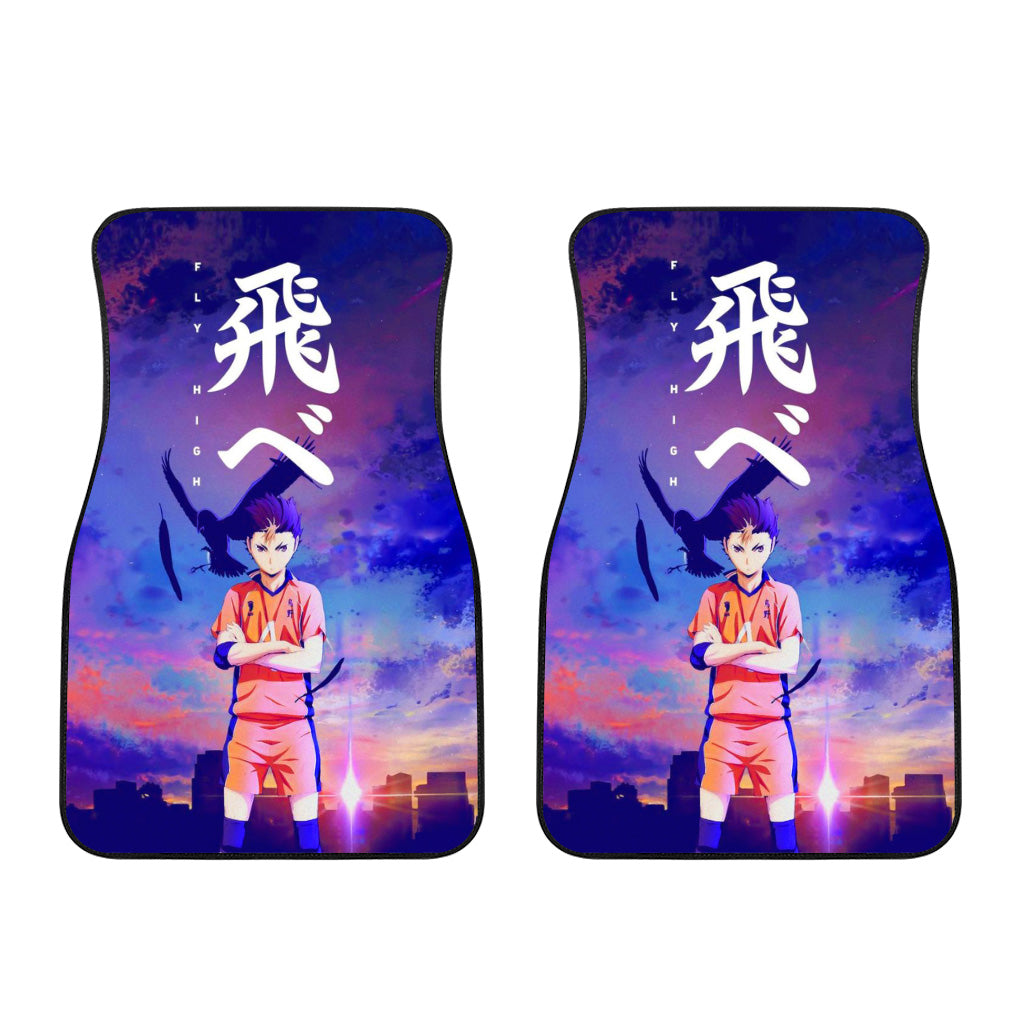 Aihara, Rinko, Kikuchi, Aoki, Watabe, Sasaki