The purpose of Captains in the Bleach Universe is to protect the enigmatic Soul Society. Along with the wayward souls, Captains don the duty of protecting the members of the society as well. Captains have come and gone through the series yet we didn't pay heed to the excellence that brought them to such a praiseworthy position. Here we've analyzed the unique captains the show had to offer and conjured a list for your perusal.
Kisuke Urahara
Kisuke is the founder and also the First President of the Shinigami Research and Development Institute (S.R.D.I). He was the former captain of the 12th division. Urahara is a very cunning yet oddly optimistic man. He tends to show his serious side when the situation warrants it. He has demonstrated knowledge of the Hakuda Combating style and Shunpo levels of speed. He possesses exceptional endurance ability in battle. Urahara is proficient in Hado and Bakudo spells.
Genryūsai Shigekuni Yamamoto
Genryūsai Yamamoto is the Captain Commander of Gotei 13. Yamamoto is highly respected as he's one of the strongest captains and the most powerful swordsman in the Soul society. As the oldest member, he possesses an extremely powerful Reiryoku. He has mastered Kido spells and the Shunpo speed along with his Hakuda Combating style.
Sōsuke Aizen
Sosuke Aizen aka "the greatest villain" is the strongest among the 13 captains in Bleach series. He is extremely intellectual and is frighteningly good at manipulating others. Sosuke Aizen has mastered a wide range of abilities from teleportation to swordsmanship. He can walk or stand on air as if it were ground. Aizen is an excellent tactician which is a lethal combination along with his powerful abilities. Aizen is hands-down the best in using Kido spells.
If you are interested in Bleach-inspired designer products, please see more at Bleach Collection here!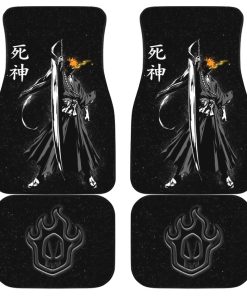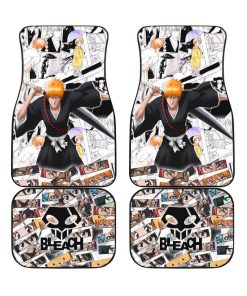 ˈeks(ə)ləns
xuất sắc
---
noun
tuyệt diệu, tuyệt luân, tuyệt hảo, ưu tú, xuất sắc