"Frozen" (Disney) is overflowing with enough warmth and appeal to thaw out even the hardest Grinchy heart. Approximately founded on the Hans Christian Anderson fantasy "The Snow Queen," this three dimensional enlivened melodic is laid back, predominantly healthy admission with something for everybody: Broadway-style show tunes, exciting experience, ravishing visuals, adorable as-a-button characters, and a decent message about the getting through obligations of family.
There are even a couple of conscious strict suggestions liable to satisfy adherents. "Frozen" is a story of two princesses: Elsa (voice of Idina Menzel) and Anna (voice of Kristen Bell). Anna is carefree and lively, while Elsa, bound to be sovereign of the legendary realm of Arendelle, is saved, holding onto a profound mystery. Elsa, it appears, was brought into the world with the ability to make ice and snow freely. This gift was incredible fun at recess when she was a young person. In any event, Layout or at least, until Elsa almost killed Anna in an oddity mishap. The lord (voice of Maurice LaMarche) then, at that point, announced Elsa should be stowed away for her own wellbeing, and the royal residence shut to all untouchables.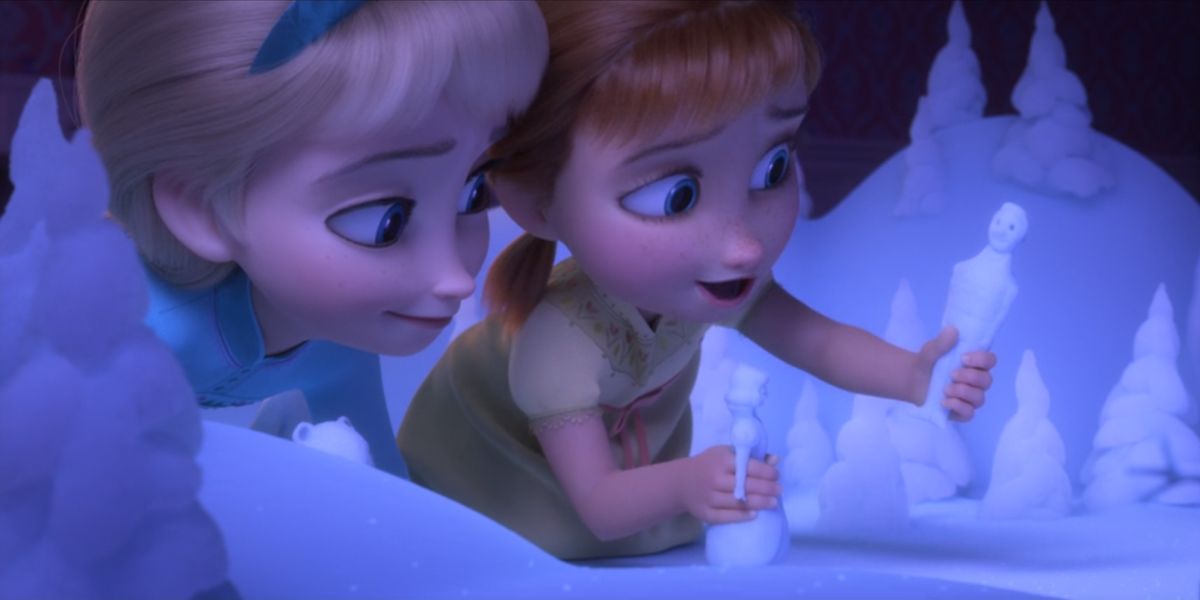 At last, the princesses become vagrants (guardians seldom appear to get by in Disney kid's shows), and crowning ritual day shows up for Elsa. The new sovereign is troubled by fears of a debacle; Anna, on the other hand, revels in the past due the appearance of an entryway strategy.
At the crowning ritual ball, Anna falls quickly for Hans (voice of Santino Fontana), a meeting ruler, and after a lively routing number, they declare their commitment. Sovereign Elsa won't give her approval – the two have recently met, all things considered. Also, the sisters squabble. Elsa accidently releases her powers and tosses Arendelle into a profound freeze.
For everybody's government assistance, Elsa retreats to the woods, burying herself in a peak ice royal residence. Anna, the daring confident person, follows her, frantic to help her kin and fix the everlasting winter.
Joining her odyssey is Kristoff (voice of Jonathan Groff), a genial mountain man, what's more, his quiet reindeer companion, Sven. Together, they experience a comedic snowman named Olaf (voice of Josh Gad), who knows the express course to Elsa's hideout.
In the midst of Everest-like circumstances, and with an evil snowman and a delightful bundle of savages tossed in with the general mish-mash, the sisters head toward an epic standoff.
"Just a demonstration of genuine affection," cautions savage senior Pabbie (voice of Ciaran Hinds), "can defrost a frozen heart." Chiefs Chris Buck ("Tarzan") and Jennifer Lee (who likewise composed the screenplay) keep the speed quick and the activity vivacious. A portion of the tempest groupings might be a little serious for the most youthful watchers, however it is all in great tomfoolery. Going before "Frozen" is a vivified short film, "Get a Horse!" – a cunning and amusing re-production of an exemplary Mickey Mouse animation, coordinated by Lauren MacMullan.
The film contains a couple of somewhat dangerous circumstances and a touch of marginally gross humor. The Catholic News Service arrangement is A-I – general support. The Motion Picture Association of America rating is PG – parental direction proposed. Some material may not be reasonable for youngsters.